The team
Our office is located in Prague, Czech Republic. At the moment there are 18 of us working from here. On top of that we also cooperate with collaborators from all over the world.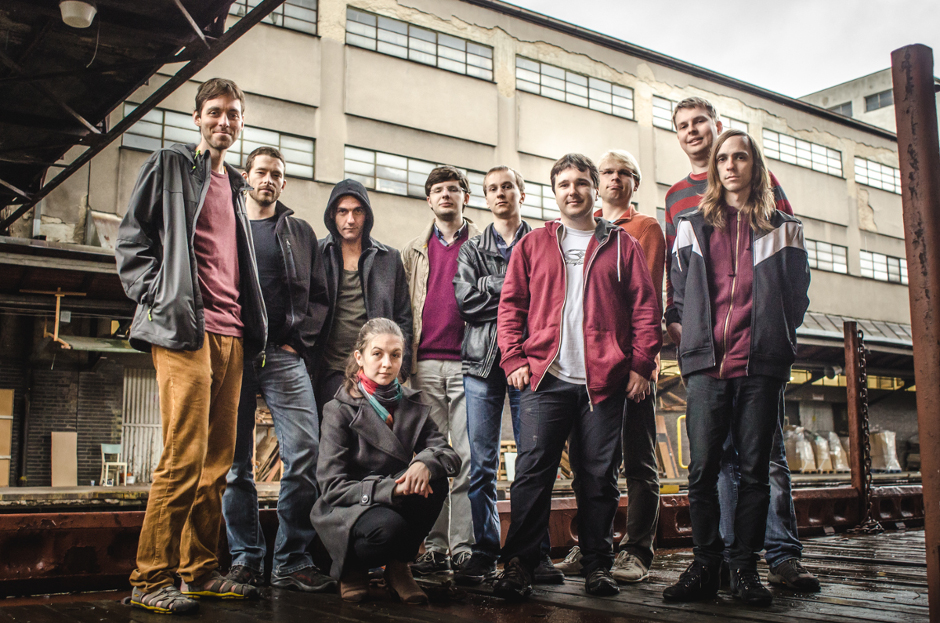 In the picture above, left to right: Tomas, Kuba, Albert, Martin, Robert, Michal, Vaclav, Michal, Ondra and Betka in the front row
Team members
Michal kovarex
Technology director
Spent his childhood with computer games and programming. He started the project and still has the best knowledge of the complete code base. He is the creative engine of the team.
Tomas slpwnd
Managing director
Originally a developer, nowadays spending more time running the company. When not at work, he enjoys simply having a quiet time at home. He is the pragmatic element in the team.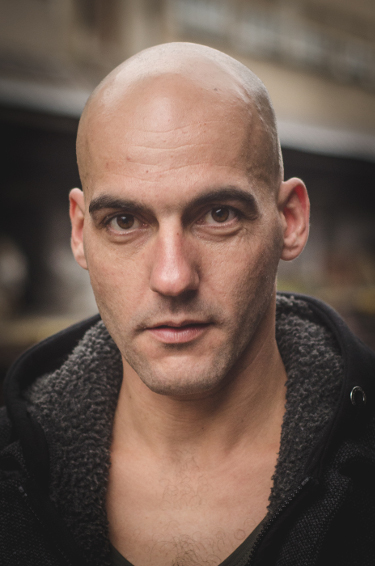 Albert
Art director www
The artist and illustrator responsible for the visuals in Factorio. Obsessed by details, meanings, and balance; he translates concepts into pixels to give the best player experience.
Robert Twinsen
Developer, www
Originally from Romania. He plays lots of games and likes electronics, RC models and quadcopters. He is also the master of bad jokes.
Michal Posila
Developer
Becoming a game developer has been his dream job from childhood. His favorite game (besides Factorio=)) is GTA.
Ondra Oxyd
Developer
Divides his time between Factorio and CS studies. In the game he is interested in the AI and enemy behavior. He is a Linux (and games for Linux) fan.
Martin HanziQ
Developer
A CS student and a big fan of OpenTTD. So no surprise that he takes care of railroads and trains in the game. He also handles various macOS related issues.
Robert Rseding91
Developer
Works remotely from Michigan, USA. His all-time favorite tasks are performance optimizations. He is very active in the modding community and on the IRC.
Vaclav V453000
3D artist
Former OpenTTD player and modder, who found Factorio as his new toy to play with (and now develop). Prefers a systematic approach to his work.
Daniel
Composer & sound designer, www
A freelancer from the UK who tightly cooperates with us. He is responsible for all the music and sound effects in the game.
Scott Klonan
Community/PR manager
From the UK. He is taking care of the game marketing, PR, community management and pretty much anything business related that comes up.
Jitka
Office/Administration manager
Loves travelling, nature, and Asian food. She assists the team in a large number of ways, including accounting and office matters.
Ernestas Einis
3D artist
An artist from Lithuania. Currently responsible for the terrain and decorative entities in the game.
Dan TOGoS
Developer www
Works remotely from Wisconsin, USA. Likes expoloration and factory simulation games. Currently working on improvements to the terrain generation.
Tom Wheybags
Developer
Is an Irish programmer. He is interested in FOSS, and is the founder / lead developer of the freeablo project
Dominik
Developer
A big fan of RPG and RTS games. Enjoys researching and experimenting with AI, robotics, and space technologies.
Jiří
Developer
He's been a programmer his whole life. Currently working on the game's engine and also responsible for compatibility with the Apple ecosystem.
Ben Abregado
Level designer
With many years of experience using Factorio for education, he is currently working with us to develop our campaign and tutorial missions.
Erik Bilka
Wiki admin
Working part-time from Germany, handling the organization and administration of the Factorio Wiki
Sanqui
Python developer www
A proclaimed Python and Assembly 'Guru'. He develops and manages our mod portal, multiplayer server, and other web services. Owl by night.
Past team members / Special thanks
Kuba Blue Cube
Developer
Worked with us for over 5 years, helped to develop some of the core features and internals of the game. Now working on his own open source CnC project.