Hi folks,
a big portion of the past week has been spent with the non-development stuff, mainly related to us moving to a new place. Apart from that we have been putting our breath together to deal with the biggest ever list of bugs so far.
The office
On monday we moved to our new office. It is a big apartement in the Prague city center (right here, close to The National Theater). At the moment the place is rather empty, but we certainly hope to fill it with some skilful game developers (it is harder than we thought=)).
The beginnings were tough though. First two days there was neither light nor heat. So in the evenings, one would find us crouching in front of our screens in darkness with (factorio) freezing feet. Now this has been (partially) solved, also there is most of the furniture we need, many of our new computers have arrived and our new build server is undergoing installation (by BlueCube). Things are going well.
The company
For some, not much of a news, but still. We have started a proper company. So since now (actually since some time already), Factorio is brought to you by Wube Software. The logo and dedicated website are coming (though with extremely low priority - bugs first, everything else later). For the curious ones the name came up as an internal joke on the shortcut in Polish language. Weird, huh?
IKEA Furniture unpacking and the main hall.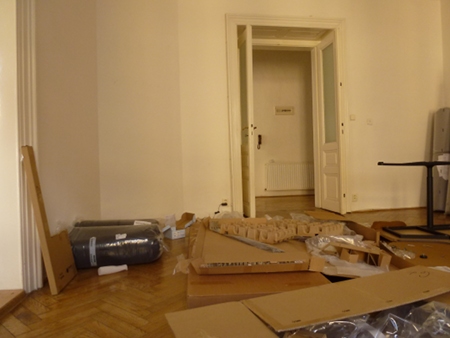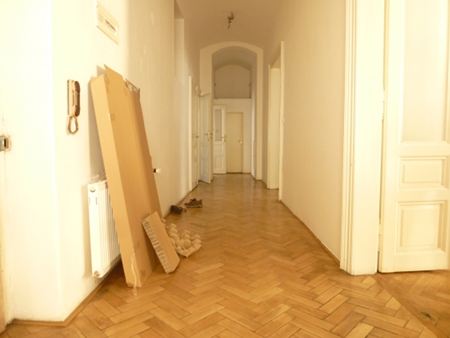 The 0.11 feedback
Last Friday, after an intensive coding sprint, we released the 0.11.0 (and 0.11.1 hotfix followed soon after). The main point of the release was the first version of the multiplayer, obviously. The reactions we got were overwhelming. There are tons of smaller or bigger problems with setting up connections, desyncs, player dropping, etc. But overall it works:D Plenty of people have reported that they had a good gameplay experience with their friends under different circumstances (maps of different sizes, various amounts of players in the game, people joining from places all over the world).
This is just a first step for us, but it is extremely encouraging that it is a step in the good direction. Overall, our feelings were comparable to the times from the Indiegogo campaign. It works, players are actually using it. We have spent weeks, shut indoor, shoveling tons of text down our keyboards and now something usable came out. Nothing short of a miracle.
As a result of the release our forums got flooded with bug reports. There are now 121 topics in the regular bug reports section and 79 in the multiplayer one. That makes it a beautiful 200 bug reports, yay! Of course there will be many duplicates or small issues (or even better non-issues), still the number is rather scary. Working on these will be our main objective in the coming weeks. Our biggest focus will be on removing annoying quirks from the current multiplayer experience (crashes during connection phase, desyncs, big lags, better UI). Following the established custom, we will devote significant attention to regular bugs as well, so don't worry if you are having issues with the experimental 0.11.x. Kovarex-stable will be achieved.
Computer boxes still-life and our graphical department room.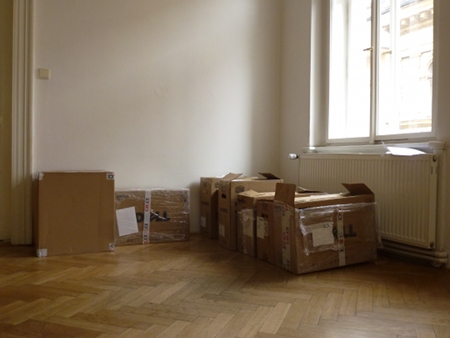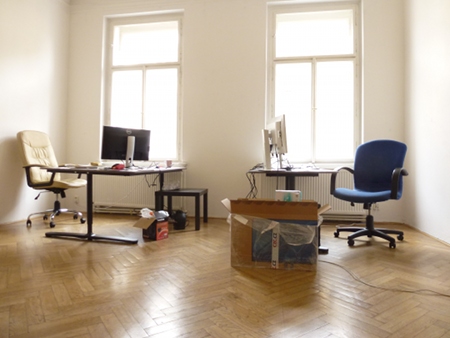 We are eager to hear what you think in the comment thread at our forums.